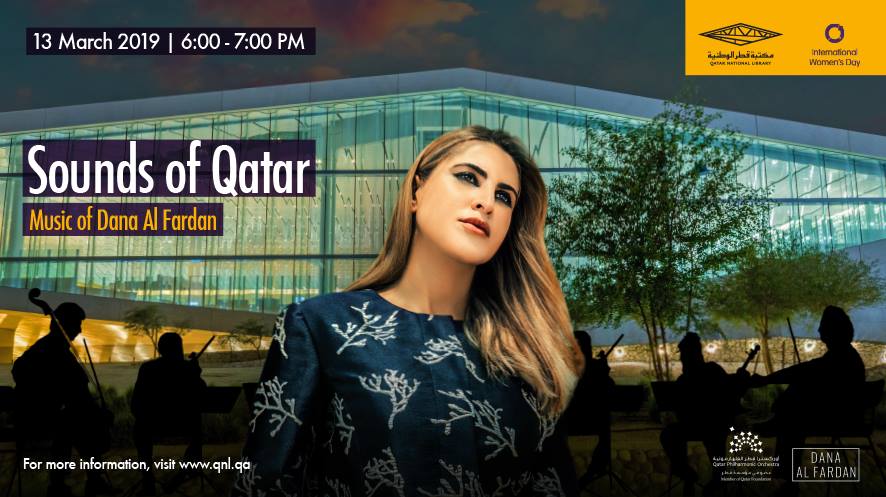 Wednesday 13 March 2019, 6pm
Qatar National Library, Education City

Dana Al Fardan is a Qatari composer, songwriter and symphonic artist, drawing on her rich cultural heritage and influenced by her love of world music. Her work is a blend of Arab-influenced contemporary classical, epic in scale and universally accessible. She has a considerable local audience and is garnering international attention thanks to her most recent album release, Sandstorm, and her appointment as the official composer for Qatar Airways.
This concert, hosted by Qatar National Library, featured several of Dana Al Fardan's most notable compositions, including work commissioned by the Library, Qatar Museums and Qatar Airways.
Setlist:
"The Sounds of the Library"
"Dialogues"
"Road Less Travelled" – Featuring Aisha
"Music Box"
"Treasures"
"The Story"
"Pallasarts"
"Avalanche" – Featuring the Qatar Concert Choir
"One Nation" – Featuring Aisha, Fares Dehbi and the Qatar Concert Choir
"Sky 2 – Qatar Airways Boarding Music"
"Raise Our Flag" – Featuring Aisha and the Qatar Concert Choir