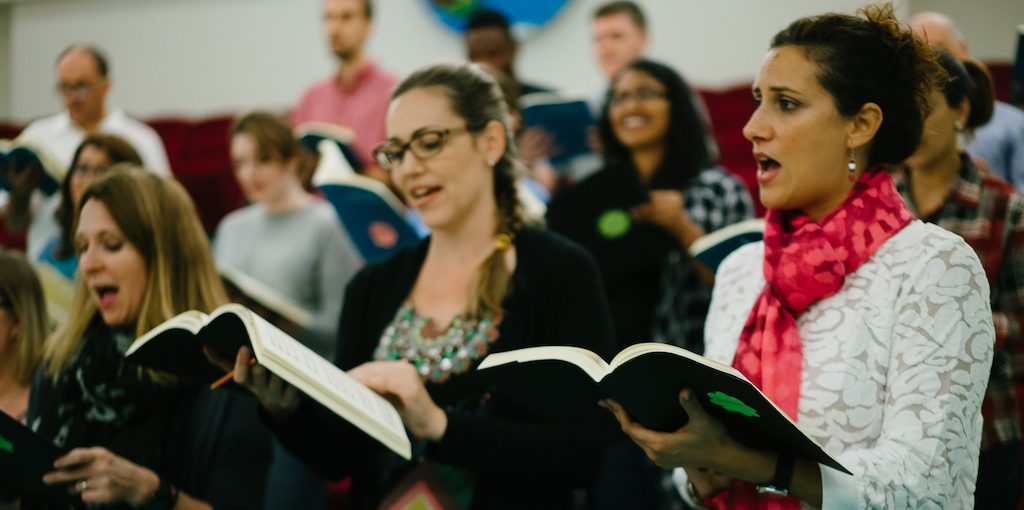 Qatar Concert Choir is an audition choir with its singers coming from the wide diversity of nationalities living in Doha. Some of us work in music as performers or teachers but we have members who work in the law, marketing, the media and aviation, to name but a few.
Repertoire
The Choir enjoys and specialises in singing music at the challenging end of the choral spectrum. Its repertoire is diverse! Major choral works like Handel's Messiah; lighter Baroque music like Purcell's Ode to Queen Mary and Thomas Arne's opera Alfred, in collaboration with the Doha Baroque Ensemble; Classical opera repertoire including Mozart, Verdi, and Puccini; a wide range of classical and contemporary composers such as Holst, Britten, and Whitacre; arrangements of Arabic traditional classics; repertoire from the Video Games Live series with the Qatar Philharmonic Orchestra; collaborations with Cinemoon Ensemble on movie music performance; and music by local composer Dana Al Fardan… We sing it all!
How to join
We always welcome new singers, especially Tenors and Basses.
If you're interested in joining the Choir, please fill our form here:
Recruitment Form: https://forms.gle/pVXcT5qDqgGGQPz8A
Our Secretary will get in touch with you shortly to arrange an audition.
---
Rehearsals
Monday evenings 7.30-9.30pm
Qatar Music Academy – Katara
qatarmusicacademy.com.qa
Find us on Google Maps