Giovanni Pasini
Conductor and Artistic Director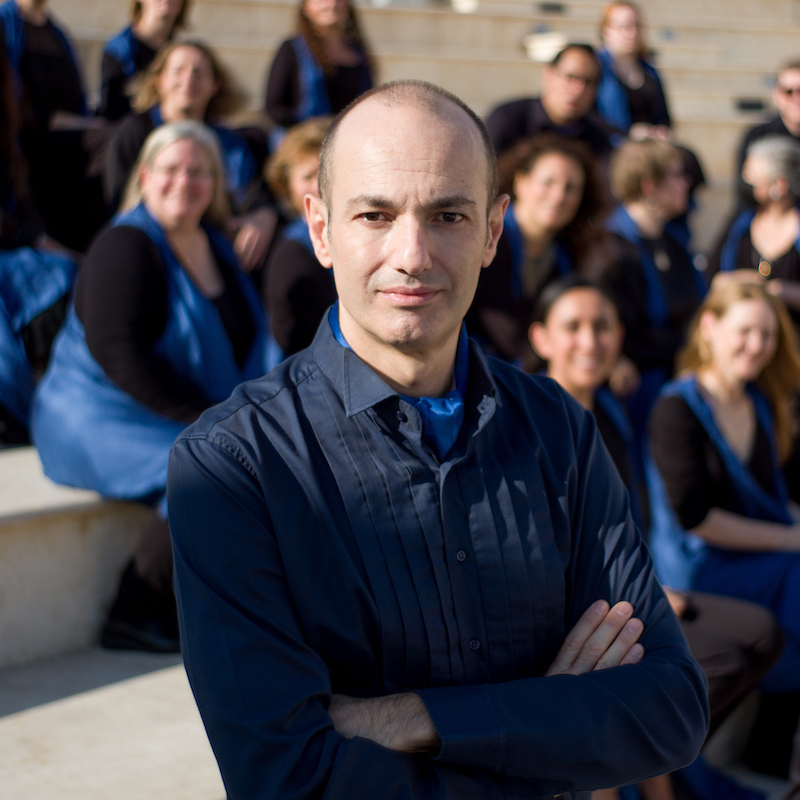 Giovanni Pasini was appointed Principal Viola of the Qatar Philharmonic Orchestra in 2014, after 15 years as a principal violist in accomplished orchestras around the world. He was privileged to work with conductors including Lorin Maazel, Riccardo Muti, Giuseppe Sinopoli, Georges Prêtre, Neville Marriner, Colin Davies, Rafael Frühbeck de Burgos, Bernard Haitink and George Pehlivanian, among many others. Observing these gifted conductors inspired him to pursue conducting studies.
Giovanni was selected for the Australia-based Symphony Services International Conductor Development Program, where he was taught by Christopher Seaman. After attending masterclasses across Europe, including with Atso Almila of the Sibelius Academy in Helsinki, he received his master's degree in conducting at the Katarina Gurska Foundation in Madrid under the mentorship of renowned pedagogue George Pehlivanian. During his studies, Giovanni built his repertoire while conducting orchestras including the Tasmanian Symphony Orchestra, Auckland Philharmonia, Sydney Sinfonia, Bohuslav Martinů Philharmonic and Cairo Symphony Orchestra.
In September 2014, with the Qatar Music Academy, Giovanni co-founded the Qatar Youth Orchestra (QYO), which performs concerts featuring talented young soloists and musicians playing alongside QPO professionals. Giovanni has arranged a number of Arabic compositions for western orchestra and Arabic takht for QYO.
It was also 2014 when Giovanni was invited to become conductor of the Qatar Concert Choir, which has fast become the principal choir of its kind, not only in Qatar, but in the Gulf region. Its solid reputation meant Giovanni was called to lead the Qatari team that won the bid to host the 2023 World Symposium on Choral Music (WSCM) — the largest international choral event in the world.
With QPO management's support and vision, Giovanni has occasionally conducted his colleagues, notably in the popular Doha Baroque Ensemble and the Cinemoon Ensemble, and in some important works for large chamber ensemble, such as Wagner's Siegfried Idyll and Stravinsky's Dumbarton Oaks. In December 2018, he made his conducting debut in China with Prokofiev's Peter & the Wolf.
---
Alena Pyne
Deputy Conductor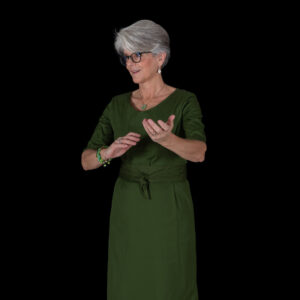 Alena Pyne is an Irish conductor and founder and director of Qatar Youth Choir (2013) and Qatar Junior Choir (2015). These high-performance choirs have travelled on international tours to Germany, Latvia, Poland, Croatia, Portugal and Austria. Qatar Youth Choir represented Qatar at the IFCM's World Choral Expo in Lisbon in 2019. Alena is also Deputy conductor of Qatar Concert Choir.
Formerly, Alena worked as Director of Music at King's College Doha. Currently, she leads choirs at the Swiss International School of Qatar and is an MYP Music teacher for Qatar Foundation.
Alena is a founding member and first chairperson of Sing Qatar, the Association for Choral Singing. She offers choral workshops and has experience leading large-scale choral festivals like the annual Qatar Choral Festival in Al Khor International School. Alena is often invited to be a national and international choral competition jury member, most recently for the Rovdo International Choir Competition (2021) in Minsk, Belarus, where she also presented the lecture "Approaching Arabic Choral Music".