Giovanni Pasini
Conductor and Artistic Director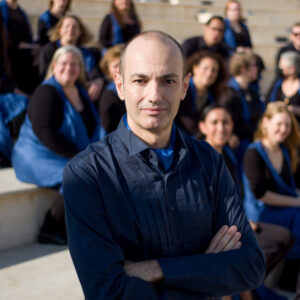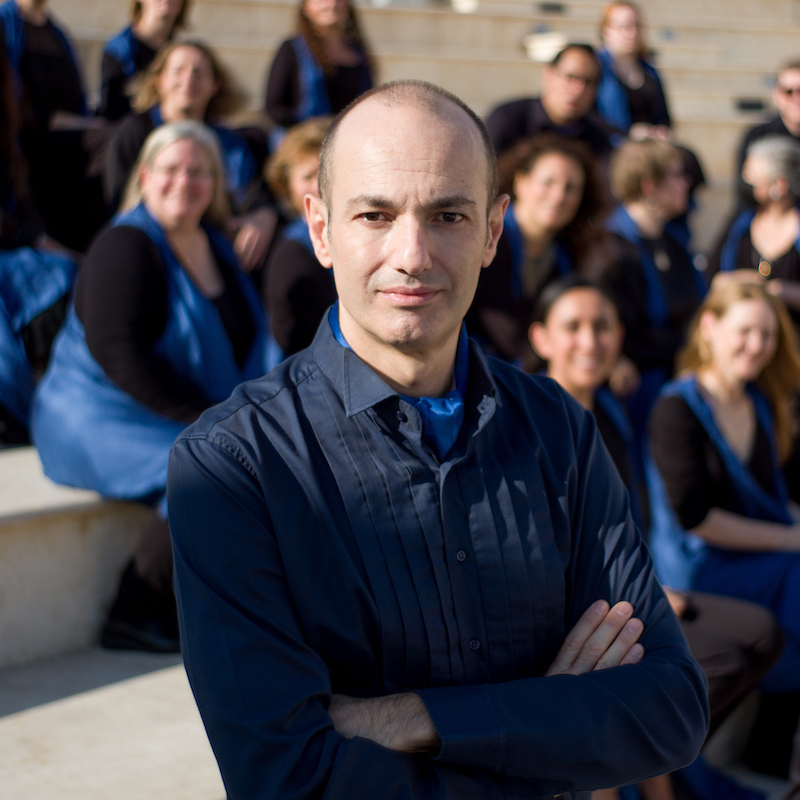 Giovanni Pasini was appointed Principal Viola of the Qatar Philharmonic Orchestra in 2014, after 15 years as a principal violist in accomplished orchestras around the world. He was privileged to work with conductors including Lorin Maazel, Riccardo Muti, Giuseppe Sinopoli, Georges Prêtre, Neville Marriner, Colin Davies, Rafael Frühbeck de Burgos, Bernard Haitink and George Pehlivanian, among many others. Observing these gifted conductors inspired him to pursue conducting studies.
Learn more —>
---
Béatrice van der Haert
President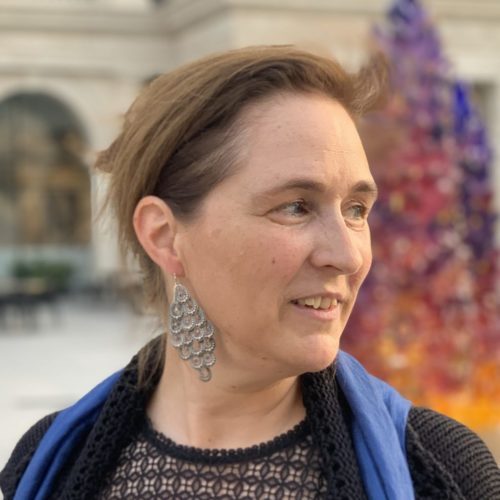 Béatrice is Belgian and has lived in Qatar since 2005. She is a freelance web designer. Béatrice has considerable experience in choral singing, both in Belgium and in Qatar. She is a member of the Qatar Concert Choir and of the Doha Chamber Choir.
---
Alessio Mastrodonato
Deputy Conductor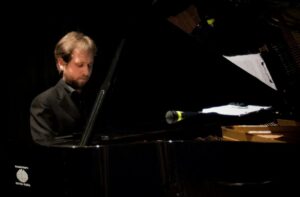 Alessio is head of musicianship and piano teacher at Qatar Music Academy.
He received his Master Degree in piano performance at CODARTS in Rotterdam under the direction of internationally renowned teacher Aquiles Delle Vigne after completing his studies cum laude at the U. Giordano Conservatory in five years instead of ten.
Learn more —>
---
Claire Martin-Mayeur
Assistant Conductor, Accompanist, Librarian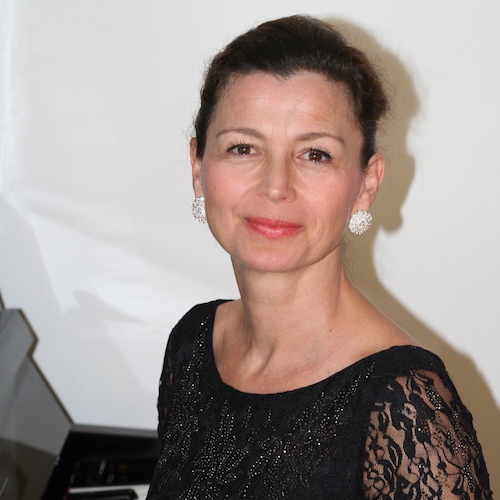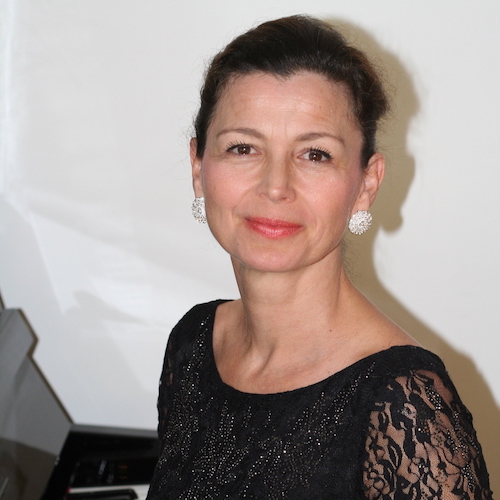 Claire Martin-Mayeur is French and has been living in Doha since 2004. She graduated in the Ecole Nationale de Musique de Paris  and the  Centre de Recherche et d'Etudes pianistiques, Paris. She is a pianist and mainly an accompanist in various fields: with vocalists and instrumentalists, ballet dancers, music exams and competitions and  within theatre plays. She is a piano teacher as well and sometimes a vocal coach. She has a strong interest in everything related to languages (including music!) and how to look for autonomy along with physical and mental awareness and wellness. Her motto as an educator could be: Teaching is feeding the minds, comforting the hearts and instill dreams with perseverance and joy.
---
Rawan Shayboub Mahfoud
Secretary and Members' Manager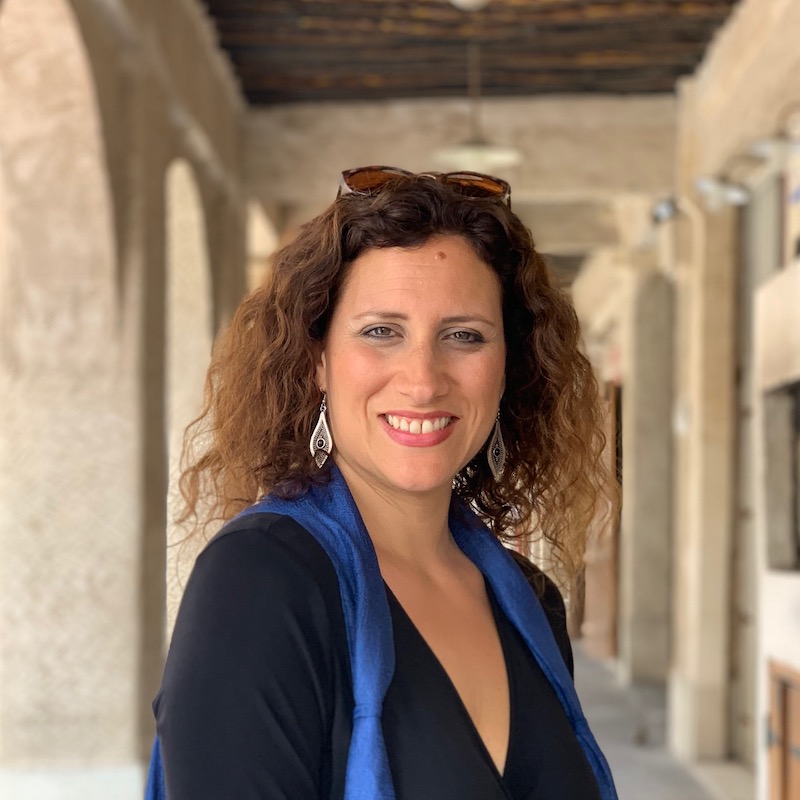 Rawan is Lebanese and has been living in Qatar since 2010. Her background is in public health and research. She developed a love for choir singing since she was in school, joined her university choir and sang with several other choirs in Lebanon and Qatar, until joining Qatar Concert Choir in 2015.
---
Jennifer Taynen
Events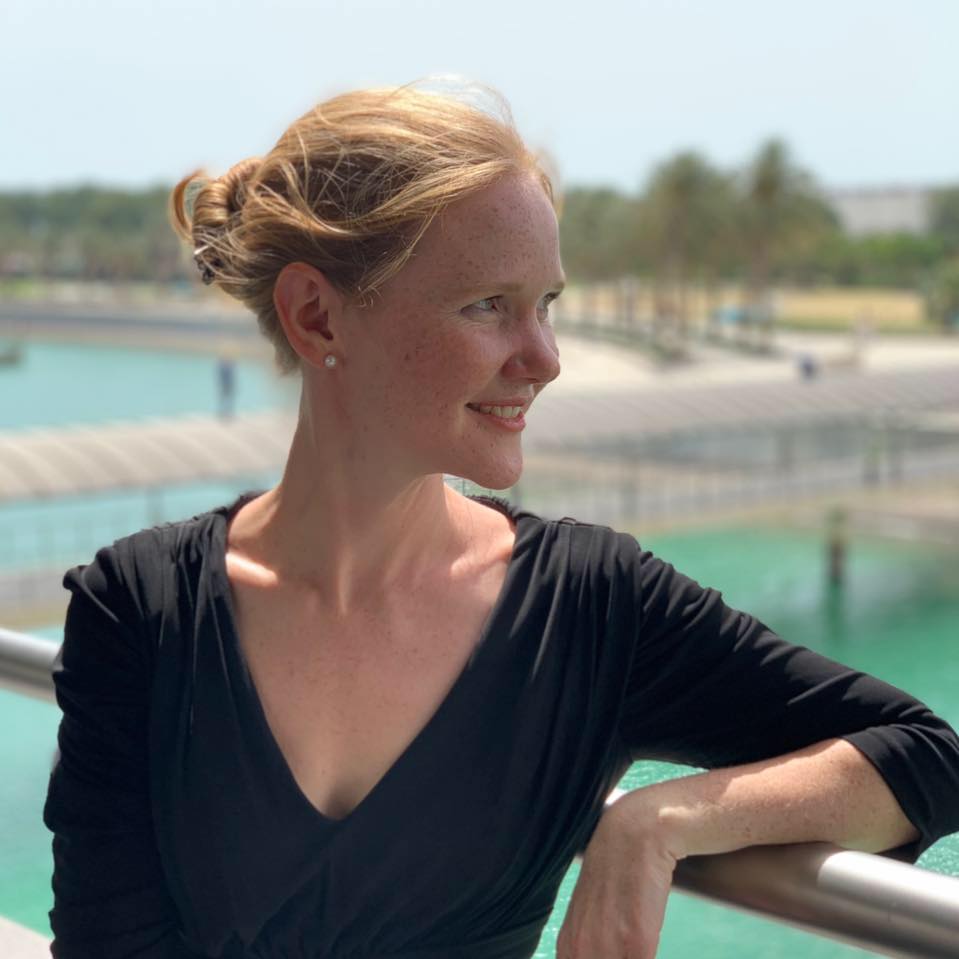 Jennifer Taynen hails from Canada where she studied voice, piano, and music theory, through the Royal Conservatory of Music. She has been singing in audition choirs since the age of eight and has amassed a portfolio of choral and solo singing experience that includes regional and national level competitions and spans three continents. Jennifer is the Co-Director of the Qatar National Choral Association, Head of the Administrative Committee for the Qatar 2023 WSCM, founding member of the Doha Chamber Choir, and has been the Secretary of the Qatar Concert Choir since 2015. She has been a resident of Doha, Qatar since 2013.
---
Marie Madeleine Reis
Finance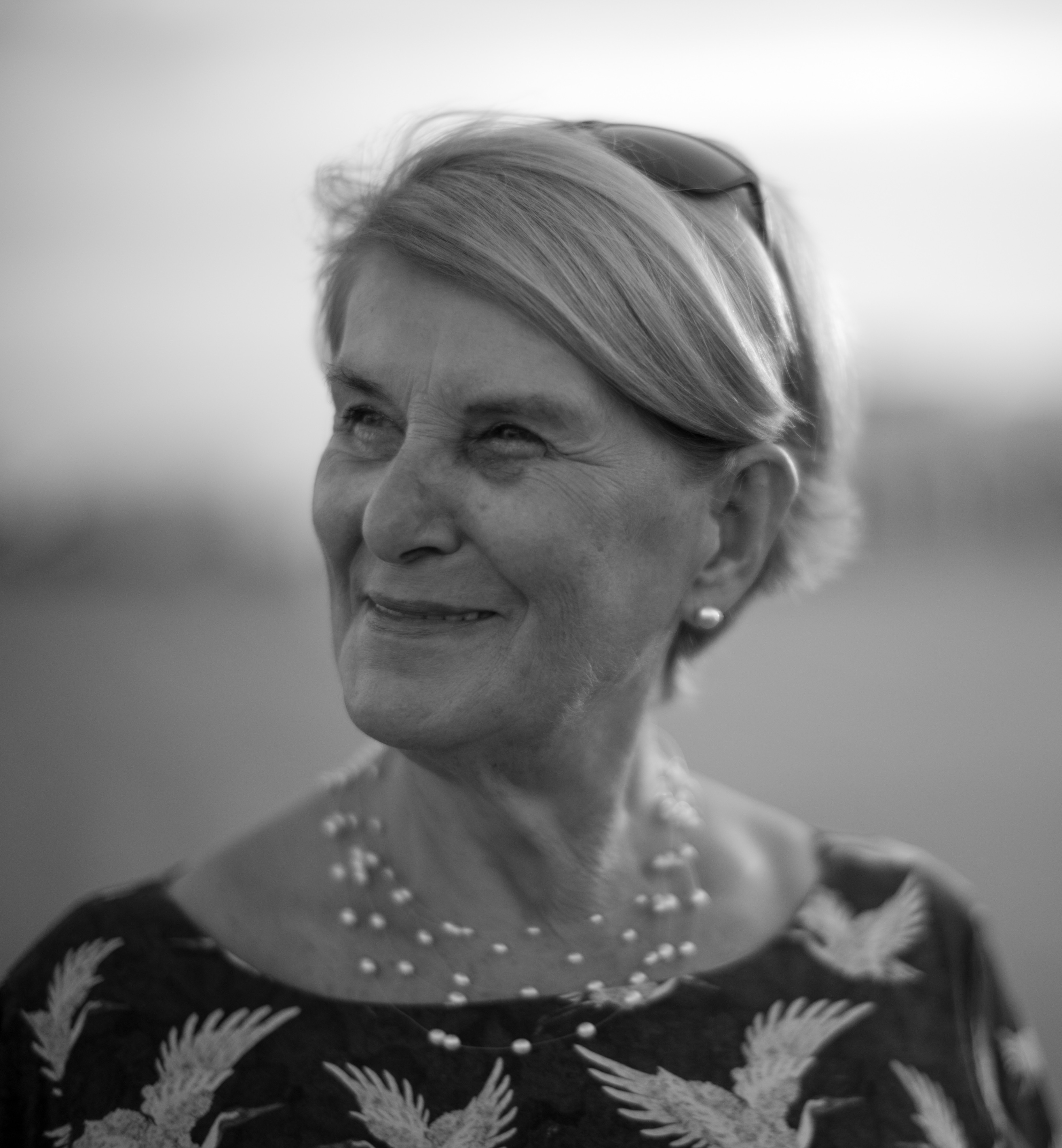 Born and grown in Belgium, Marie Madeleine has spent many years in foreign countries where she always has been singing. In Qatar since 2013, she is taking care of children with language and learning or behavior problems. Marie Madeleine joined QCC in 2013.
---
Vaida Balčiūnaitė-Salameh
Communications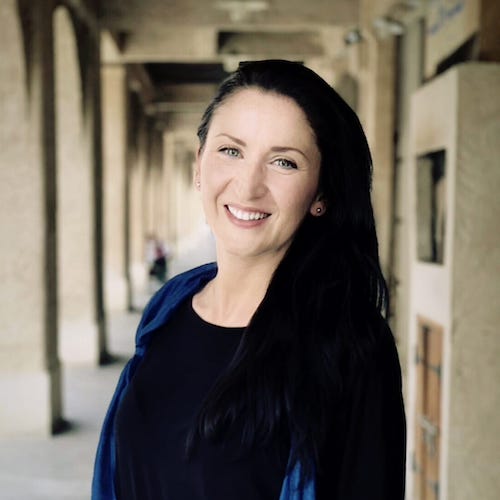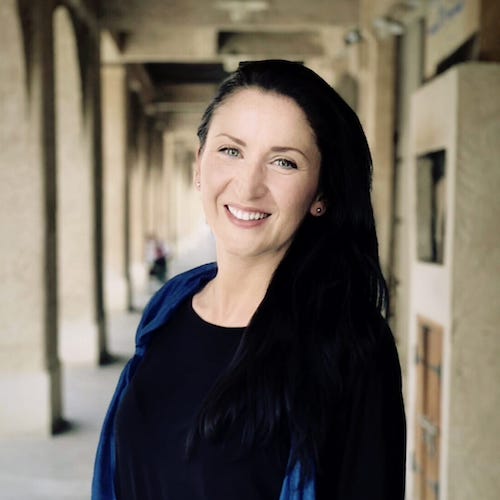 Vaida comes from Lithuania and has lived in Qatar since 2015. An economist by profession, she discovered her passion for choral singing since her involvement in a music school at early age, she also plays accordion. Vaida has been singing in a youth choir after her graduation and joined Qatar Concert Choir in 2019.
---
Katrin Meingast
Founder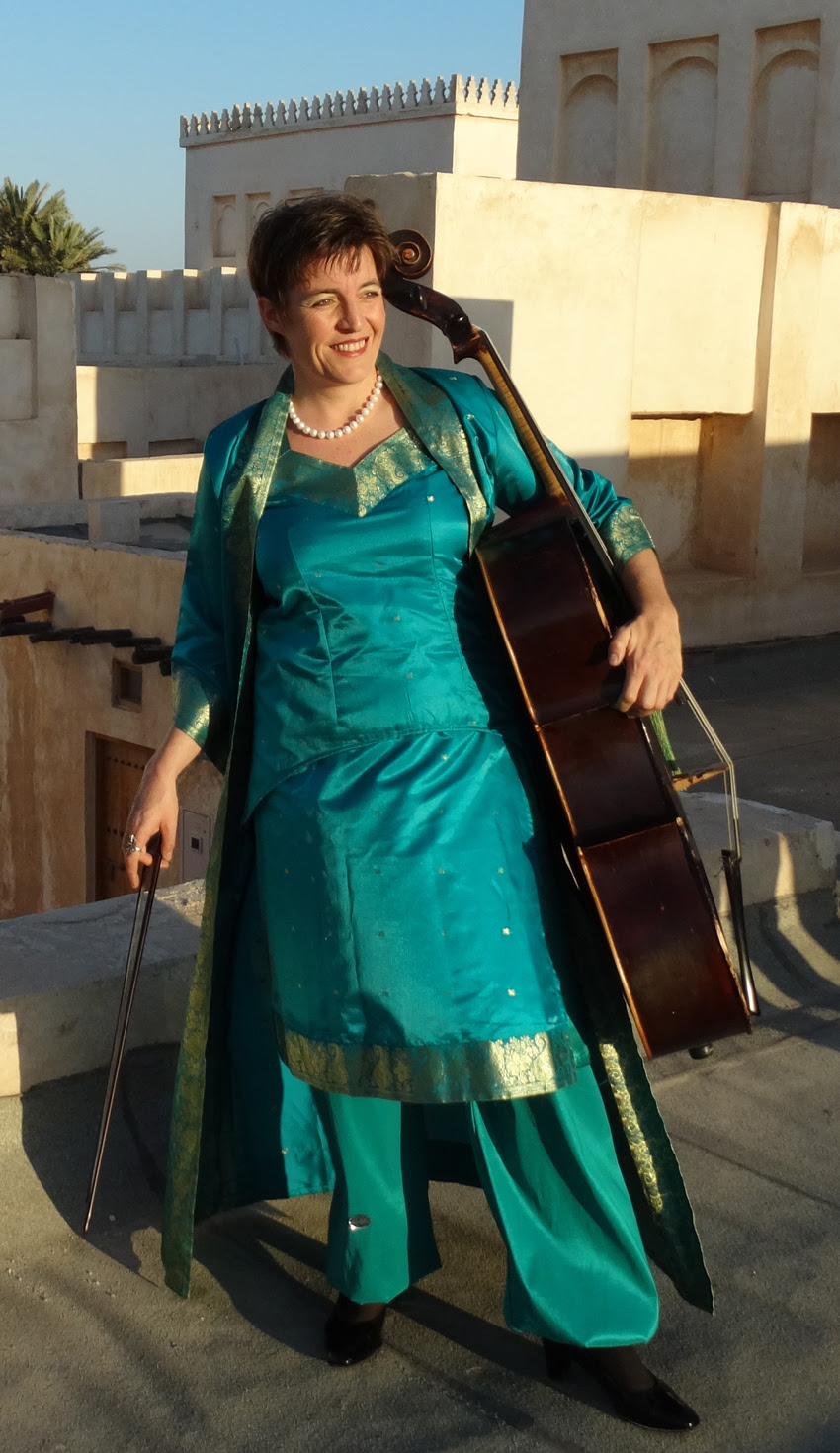 Katrin Meingast studied cello from 1994 to 1999 with Prof. Peter Buck of the Melos Quartet at the State University of Music & Performing Arts in Stuttgart. In addition, she studied at both Louisiana State University in Baton Rouge in the United States and at the University of Music & Theatre, Leipzig where she focused on baroque cello.
Katrin teaches and plays in chamber groups and orchestras – but her passion is Baroque. She lived in Doha from 2010 to 2016 where she founded the Qatar Concert Choir, co-founded the Doha Baroque Ensemble and started both the German Music Project and the 'Baroque in Qatar' concert series. She has now returned to her native Germany but her legacy lives on, to the benefit of the whole cultural community in Qatar.