Doha Baroque Ensemble
The Doha Baroque Ensemble was founded in 2011 by professional musicians and is the first and only ensemble of its kind in the Gulf region.
These musicians are baroque music specialists, experts in historical baroque performance and play on authentic baroque instruments.
As well as giving a variety of performances in the style of the period, the Ensemble also aims to develop dialogue between the oriental and western cultures, co-operating with local Arab musicians. This opens up very interesting fields of fusion and cross-over projects.
In the Baroque in Qatar concert series, the Doha Baroque Ensemble has delivered exciting seasons of baroque music to audiences in Qatar since 2014. With international soloists and the Qatar Concert Choir, the Ensemble performs operas, oratorios and chamber music, in celebration of the baroque period of music as a whole.
---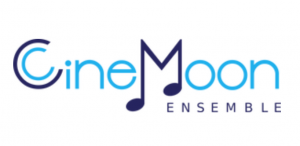 CineMoon Ensemble
Merve Kenet Bulun, Artistic Director & Producer
Lorena Manescu, Concertmaster
Giovanni Pasini, Conductor
CineMoon Ensemble members represent a selection of some of the finest musicians from Qatar Philharmonic Orchestra. CineMoon performs in various configurations, from small chamber groups to over 40 musicians orchestra.
Nine musicians have come together to share their passion for music with the world and, from their acclaimed debut in February 2014 at the Museum of Islamic Art in Doha, CineMoon Ensemble has enjoyed increasing popularity and great success. CineMoon resembles the multicultural nature of its home city – Doha – with members from different countries.
Enriched by their differences and similarities, the group performs music of all genres – film music, ethnic, classical, etc. – bringing together audiences from the most diverse cultural backgrounds, generations and races. CineMoon goes beyond geographic borders and gives wings to the imagination of its listeners. Currently, CineMoon Ensemble are engaged in concerts, private events, recordings and are open to further invitations.