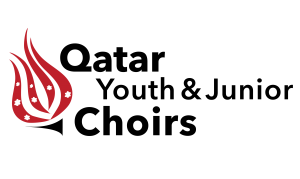 Qatar Youth and Junior Choirs
Qatar Youth Choir is a not-for-profit audition choir for mixed voices aged 14-18, founded in September 2013. Singers are chosen for their voices/singing ability and for their commitment to contribute to and give of their best to a high-performing group. Reading notes and basic music knowledge are an advantage but not essential – a desire to sing being most important. 
This is an ambitious youth choir where members receive specialised training in sight-singing, notation and theory, vocal technique, music interpretation and are exposed to a great variety of the greater classical and contemporary choral repertoire. We work hard to play hard.
Qatar Junior Choir, formed in 2015, is for younger boys and girls aged 8-13 years. Rehearsals are twice weekly for 1 hour together with one single hour of music theory each week. This choir performs in local concerts with the Qatar Youth Choir and receives basic choral training in preparation for joining the Youth Choir at age 14.
Both ensembles aim to deliver polished and unique performances, every time, and to have good fun along the way!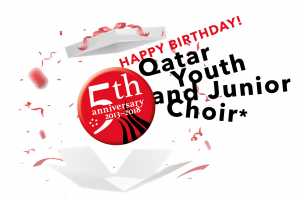 www.qyj-choir.com
www.facebook.com/qataryouthandjuniorchoirs
www.instagram.com/qataryouthchoir
twitter.com/singergies
www.youtube.com/channel/UCkCyLAEEijWdQGmoPa8WlAA