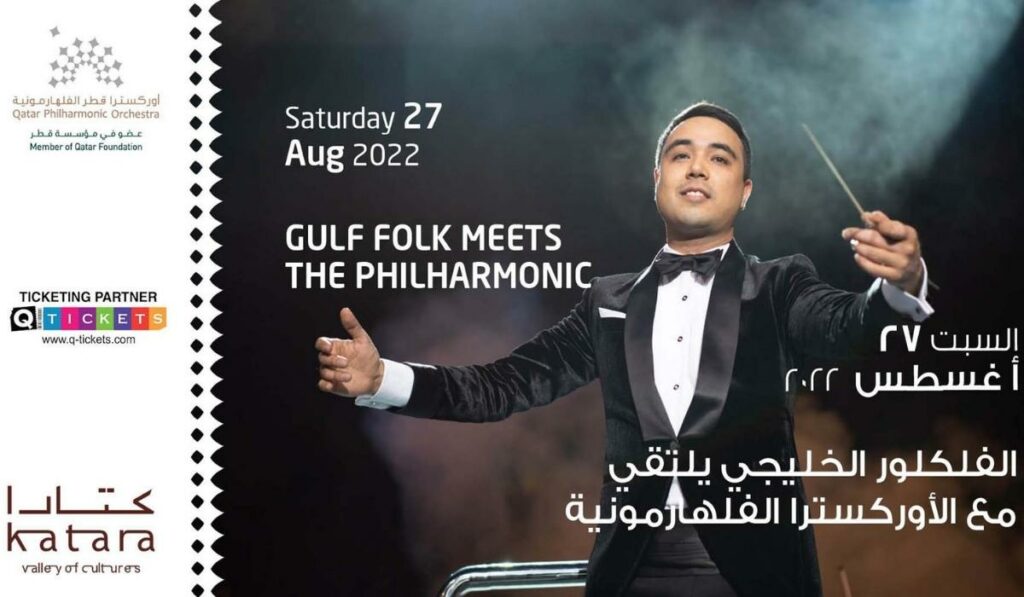 Gulf Folk Meets the Philharmonic
The Qatar Philharmonic Orchestra presented a unique musical event that aims to enhance and preserve Gulf folk music by intertwining traditional Gulf folk styles with a Western orchestra for the first time.
The music put particular emphasis on Qatar's rich maritime history with influences from the art of 'Fijiri', a traditional form of music associated with pearl divers and the sea. The Philharmonic's Deputy Executive Director, Nasser Sahim composed the music for the event, with Dr. Amer Jaffar and Mansour Al Mohanadi, a Qatari singer providing vocals for the performance.
The event included a traditional Gulf percussion group led by Dr. Faisal Ibrahim Al-Tamimi, composer, Qatari director and researcher in arts and Qatari folklore.
With the participation of the Qatar Concert Choir, led by Giovanni Pasini