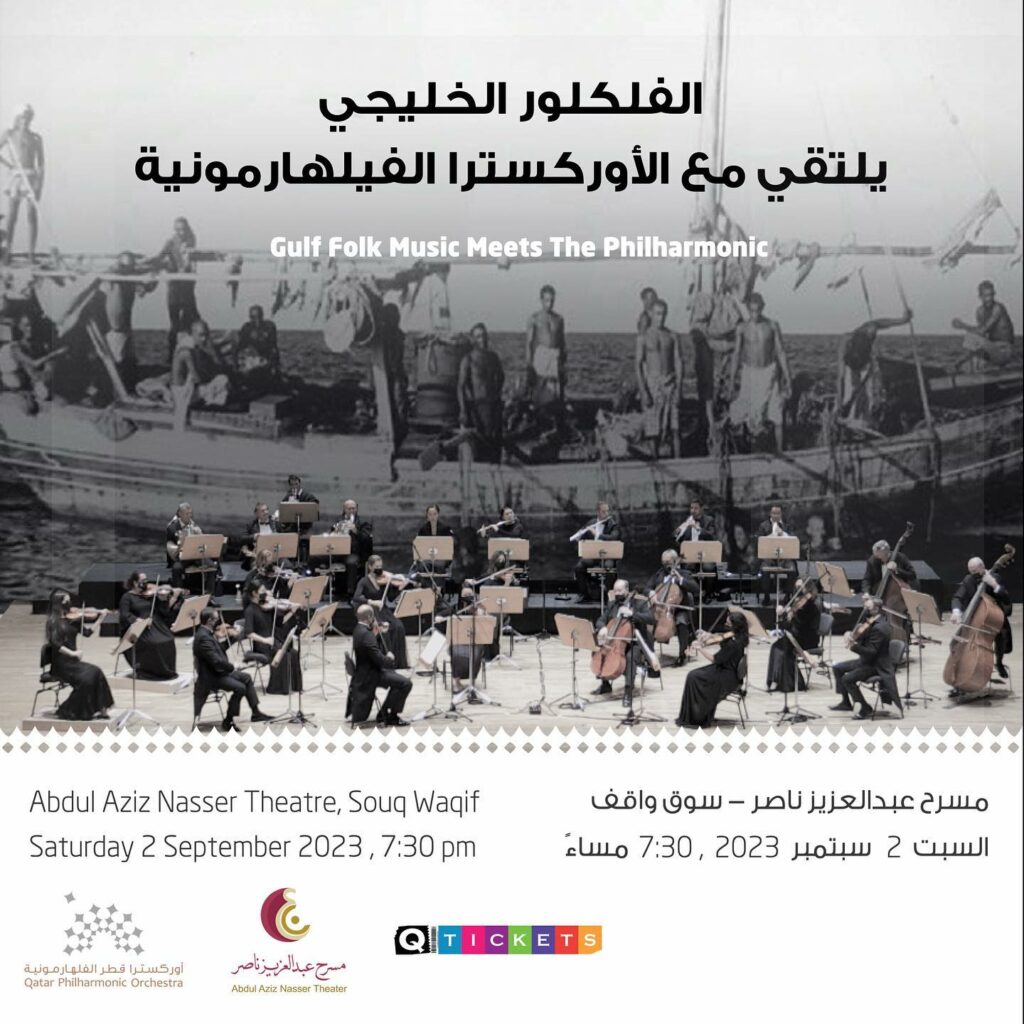 Gulf Folk Meets the Philharmonic
The Qatar Philharmonic opened the 2023/24 season with a unique musical event that aims to enhance and preserve Gulf folk music by intertwining traditional Gulf folk styles with a Western orchestra. The music emphasises Qatar's rich maritime history with influences from the art of 'Fijiri', a traditional form of music associated with pearl divers and the sea.
The Philharmonic's Deputy Executive Director, Nasser Sahim composed the music for the event, with Dana Al Fardan and Dr. Amer Jaffar. The orchestra was led by distinguished Uzbek conductor Kamoliddin Urinbaev.
With the participation of the Qatar Concert Choir, led by Giovanni Pasini