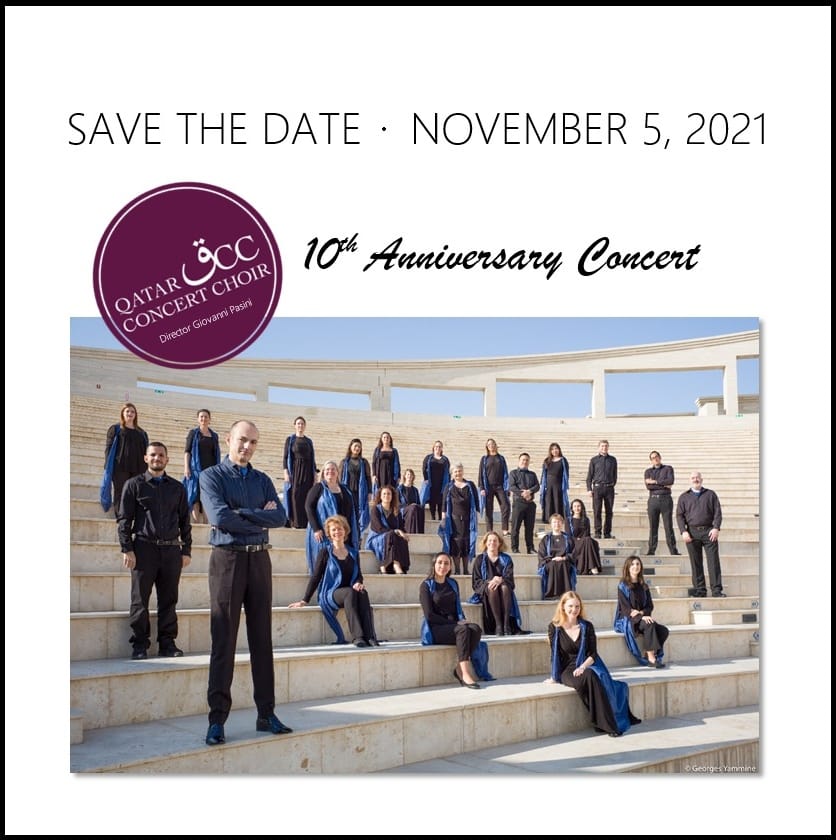 Friday 5th November 2021, 5pm and 7:30 PM
QNCC Auditorium 3
With Doha Baroque Ensemble
Qatar Philharmonic Orchestra and Qatar Concert Choir have collaborated to present a musical concert featuring the most exciting orchestral and choral pieces from notable composers such as Handel, Corelli and Bach. This event is perfect for those passionate about vocals in an orchestral setting.
PERFORMERS:
Anna Dieterich, soprano
Clint Van der Linde, countertenor
Simon Robinson, bass
Qatar Concert Choir, chorus
Giovanni Pasini, conductor
Alena Pyne, deputy conductor
Doha Baroque Ensemble
Ines Wein, concertmaster
PROGRAMME:
George Frideric Handel: Acis and Galatea – Overture, HWV 49a
George Frideric Handel: Acis and Galatea "Happy We! , HWV 49a
Arcangelo Corelli: Concerto Grosso in D Major, Op.6, No.4
Adagio – Allegro
Adagio
Vivace
Allegro – Allegro
Josef Rheinberger: "Abendlied" op. 69,3
Johann Sebastian Bach: Cantata "Tönet, ihr Pauken, erschallet, Trompeten!" BWV 214
---
Please note that attendees will be only admitted if they are fully vaccinated or present a negative rapid antigen test within 72 hours of the concert start time. There will be No Intermission.
---