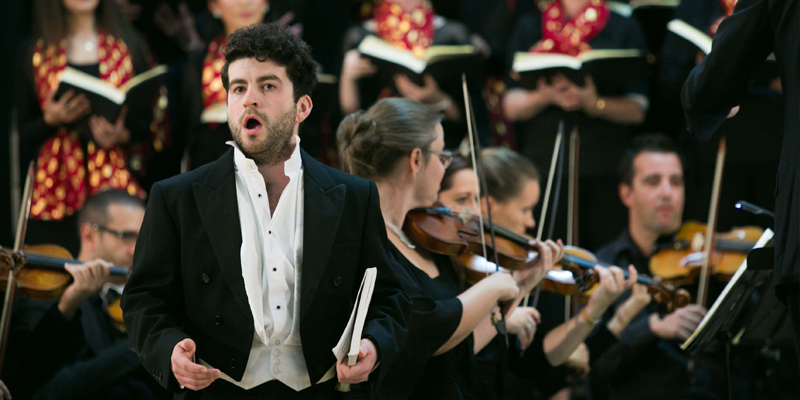 Qatar Concert Choir is a not-for-profit audition choir performing a wide range of classical and contemporary choral music. It enjoys singing challenging music and is conducted by Giovanni Pasini, Principal Viola of the Qatar Philharmonic Orchestra and Conductor of Qatar Youth Orchestra.
The Choir was founded in 2011 (as Doha Bach Choir) and has sung some of the world's major choral works. It performs at its own concerts and with the Qatar Philharmonic Orchestra and Doha Baroque Ensemble – and featured on Dana Alfardan's One Nation – Al Yakeen in support of the state of Qatar.
Qatar Concert Choir has over thirty singers, from all over the world, and featured in the Qatar Tourist Authority's Dari Qatar film about the diversity of the country's life, people and culture. It always welcomes new singers, so please arrange an audition if you're interested.
Qatar Concert Choir is also available for hire for receptions, social occasions and corporate events. It has a wide repertoire – from western classical to musicals, from opera to Middle Eastern and world music, from The Beatles to other modern composers and pop musicians.
Introducing Qatar Concert Choir
Sing with us
If you're interested in joining Qatar Concert Choir, please contact the Secretary at info@qatarconcertchoir.com to arrange an audition. You will need to be able to read music.