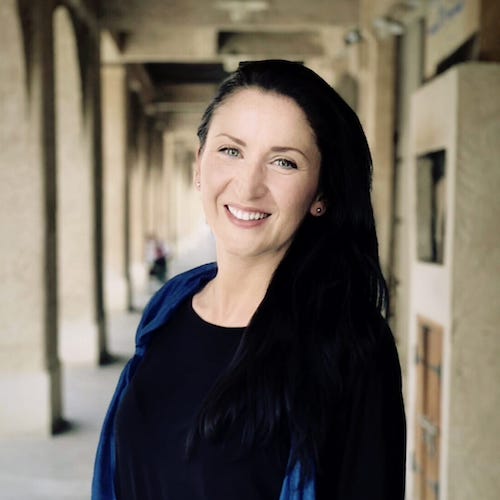 Name : Vaida Balčiūnaitė Salameh
Voice : Alto
Country : Lithuania
When you joined QCC : January 2019
Date of birth : 8 March
Instrument(s) you can play : Accordion
Singing/Music background : Music School (1996-2002), Youth Choir
Profession/Employment/Activity : Economist by profession,  Project Manager at heart, currently working as Sr. Admin Officer
Hobbies : Music, Reading, Health & Exercising, Movies, Travelling, Crafts
A few more lines about you :

I was born into a music lovers' family, so my parents were pleasantly surprised when one day they received a call from the local music school asking if they could come sign the documents for my admission, because my audition went very well. I had done it in secret! I wanted to play piano, but because of my father's and grandfather's heritage, we had an accordion at home, so I spent 7 years torturing this instrument, along with solfeggio, music theory and… singing in the choir! I enjoyed it a lot, had a super great conductor/coach, and was very upset when my specialty teacher withdrew me from the choir so that I could play in the orchestra.

But my passion for choral music never died.

Later, after I graduated from university, I joined an amazing youth choir of local talents, a choir we built together from a random short term project into a well known name in Lithuania. I was heartbroken again when I had to leave it.

And finally, after many years in Middle East, here I am in QCC family!