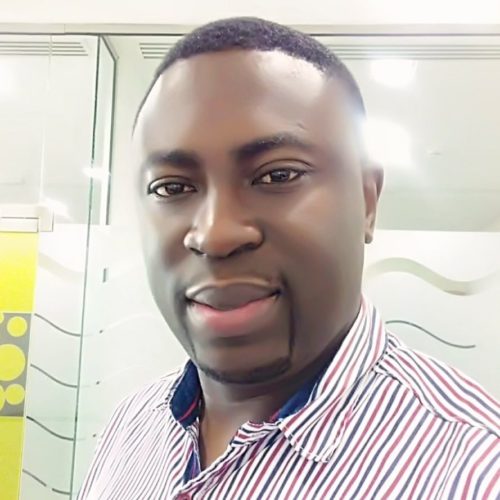 Name: Samuel Oluwaseun OLUWAFEMI
Voice: Bass (Baritone)
Country: Nigeria
When you joined QCC: 2017
Date of birth: 27 July
Instrument(s) you can play: I play the Piano and the Violin – above beginner's level

 

Background: No formal music Education. Learned music from the church (choir).

 

And later on, took lots of online music courses and attended couple of music seminars
Profession/Employment/Activity: Occupational Safety and Health Engineer
Hobbies: Other than music, the other hobby I've got is watching Soccer.
A few more lines about you: Music has always been my best companion from childhood and especially when faced with challenging circumstances, something I can't be tired of. I'm shy (a bit introverted) but becomes the exact opposite at comfortable situations and, I've got a huge sense of humor.