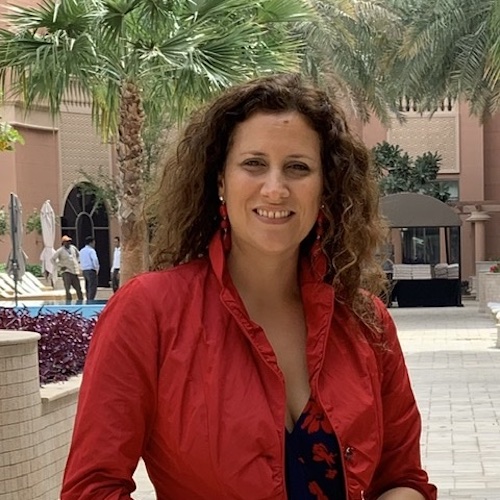 Name: Rawan Shayboub Mahfoud
Voice: Alto, Can also sing Soprano 2 (can reach high B, as per Anna & Feli)
Country: Lebanon
Birth date: 23 July 1977
When you joined QCC: September 2015
Singing/music background:
*school music education: music theory, flute & xylophone for several years
*joined university choir since I was 18yo and haven't stopped since.
In Lebanon:
-American University of Beirut (AUB) choir with Dr Robert Betts for about 10 years (mostly classical music, and a few musicals, 2 concerts per year),
– Chorale at the Ecole de Music Ghassan Yammine, where I also took piano & voice training for 1 year,
-Gospel choir for a short training and a concert.
*Then in Qatar: Doha Singers for 3 years and finally QCC.
*Took voice lessons with Anna Dieterich for 1.5 years.
Instruments(s): barely any piano and flute
Profession/employment/activity: Public health research and project management, not currently employed. Worked at Weill Cornell Medicine in Qatar and AUB in Lebanon.
Volunteer: very active member with the Parent School Organization (aka PTA) at my kids' school as board member (equivalent to president for my kid's division and schoolwide), welcome committee and grade liaison. Joined QCC committee in November 2020.

Hobbies:

dancing, yoga, singing, zumba, skiing, swimming & snorkeling, hiking & nature, people and socializing.

A few more lines about yourself: I can appreciate a wide range of music from classical, jazz, jazz manouche (Gypsy), gospel, world music, Arabic traditional and contemporary, Celtic music, Indian spiritual, to pop, rock, blues, lounge, trance and even heavy metal (in my teens!).
I'm a firm believer in the goodness of people and that we're all here to help each other and give each other positive energy. There's something about the unifying energy produced in group singing that I absolutely love.
And I tend to talk, uhm a lot?