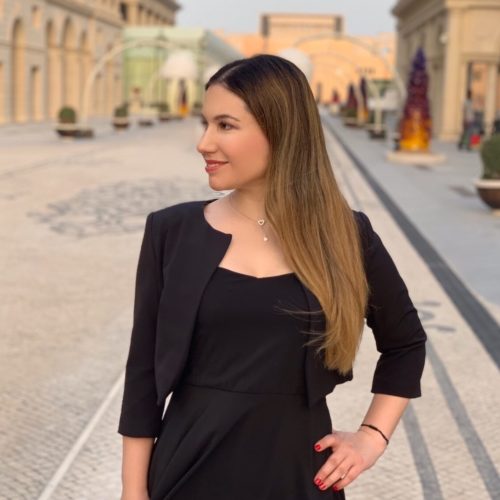 Name : 

Julie GEORGIOU

Voice : 

Soprano 1

Country : 

Greece

When you joined QCC :

September 2018

Date of birth :

15 December 86

Instrument(s) you can play :

Piano

Singing/Music background :  
I studied Classical Piano, Advanced Music Theory and Singing for 12 years in National Conservatory of Greece and Berklee College of Music. I have a strong 27+ year stage experience as a Concert Pianist (Soloist or part of Orchestras/Chamber Music Assembles) and Singer (Soloist/Choir Member/Leading Singer in Musicals).
I have been part of both amateur and professional choirs since the age of 6 and have performed a wide spectrum of choir repertoire (from Baroque and Classical to Gospel and Broadway). 
Profession/Employment/Activity : 

Piano Teacher, Certified HR Professional

Hobbies : 

Cooking, Reading Books, Swimming, Dancing, Movies, Video Games