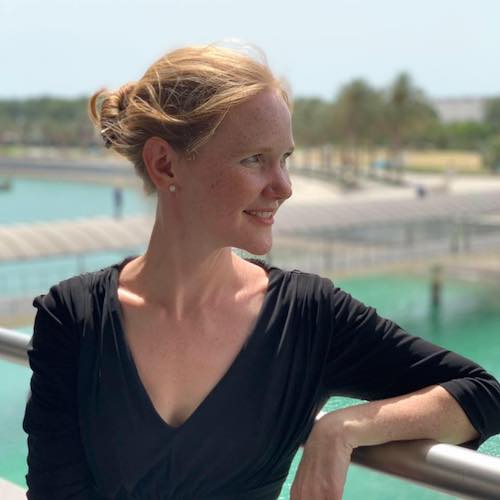 Name : Jennifer Taynen
Voice : Soprano
Country : Canada
When you joined QCC :  2014/10
Date of birth : 16/08/1980
Instrument(s) you can play :  Piano, but VERY badly
Singing/Music background :
First audition choir at age 7, Regional Children's Honour Choir
Singing lessons through the Canadian Royal Conservatory of Music (RCM) 1991-1998
Piano and Theory through Canadian RCM 1988-1998
Recipient of the RCM's Silver Medal for highest solo vocal performance exam grade achieved in the province of British Columbia 1995
Third place in the International New Year's Solo Performance Competition in the People's Republic of China 1996
Multiple regional and provincial competition placements for solo vocal performance 1991-1998
Member of the Hart House Chorus, University of Toronto Choir (1998-2002)
Soprano Soloist for the Hart House Chorus, season 2000-2001
Member of St. Thomas' Church Choir 09/2000-08/2004 (winner of Canada's CBC National Choral competition (Church Choir category) twice in that time)
Member of Church of the Advent Choir 09/2008-07/2010
Joined the QCC 10/2014
Founding member of the Doha Chamber Choir 2015 to present
Profession/Employment/Activity :
Took far too many degrees, came close to becoming a career student.
Highschool Physics and Chemistry teacher, Boston Public Schools (2008-2010)
Have been home looking after my wonderful husband and children, but everyone is now old enough to tie their own shoes.
Became Secretary of the QCC Committee in 2016.
Began work on the bid to host the 2023 WSCM 2018
Executive Director, Qatar National Choral Association (2019 – present)
General Manager, 2023 World Symposium on Choral Music, Qatar (2020 – to present)
Hobbies :
Good company, good music, good food, good books, interesting/beautiful places. Amazed at how often these things cluster together!!!
A few more lines about you: what music you like most, some funny traits… :
I've lived in so many places and feel lucky to have gotten to know some truly disparate corners of this world. Good people can be found in every one of those corners, but you find them fastest if you can locate a choir. Qatar became a home for me the day I walked into my first QCC rehearsal.