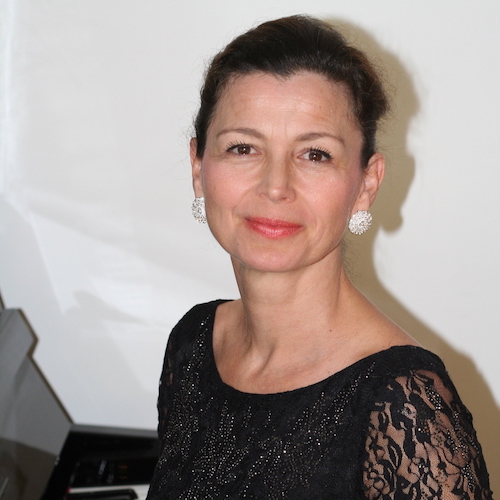 Name : Claire Martin-Mayeur
Voice : Soprano 2 / Alto singer and mainly accompanist

 

Country : France

 

When you joined QCC : march 2016
Date of birth : 7 February 1971
Instrument you can play

 

: Piano
Sing/Music background – Profession :
Graduated of Conservatoire of Orleans-Tours  – Ecole Nationale de Musique de Paris – Centre de Recherche et d'Etudes pianistiques,  Paris. My very first enlightenment with singing in a choir was with Haendel's Messiah (I was 15) and I joined QCC when I heard that Oratorio in Doha !
I am an Accompanist in various fields : with vocalists and instrumentalists, ballet dancers, music exams and competitions
I am a currently a music teacher a s well.
Musical artistic director for various Theater plays in Qatar
Founder of former school choir In Voltaire, and  still conductor of the french-speaking parish choir.
 I have a strong interest in everything related to languages (included music!) , and how to look for autonomy,  physical and mental awareness and wellness
A few more lines about you :
My  motto as an educator ? Teaching is feeding the minds, comforting the hearts and instil dreams with perseverance and joy !